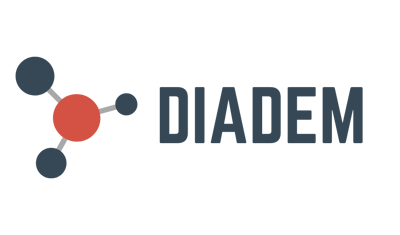 Transforming the way to view at mobile bills
There are over 7 billion global mobile service subscribers generating trillions of calls, messages, and data sessions annually. Servicing this demand whilst attempting to offer compelling propositions in a highly competitive market environment, is an on-going challenge for all Mobile Network Operators.
In many cases, operators are constrained by traditional billing systems or traditional ways of forming a contract with the subscriber. Diadem will lever the innate ability of blockchain technology to provide a secure and de-centralised environment, and the power of electronic smart contracts, to provide an alternative billing, payment, and subscriber contracting architecture for operators.
"46% of all complaints are wireless related, the majority being billing disputes"
Commission for Complaints for Telecom-Television Services Canada
Our Unique Value Proposition
How Diadem Simplifies Mobile Bills
Diadem provides a billing, payment, and subscriber contracting system for Mobile Network Operators using de-centralised smart contracts on a blockchain platform. Abstracting the contract and billing mechanism from the operator's traditional business support systems and moving it to a blockchain platform provides huge benefits for operators such as contract flexibility and transparency, additional security, cost reduction, and scalability.
Benefits of Diadem's Shared View
We believe in complete transparency when it comes to your mobile bills. With Diadem, you can easily understand every charge and fee, eliminating any confusion.
Our smart contract system drastically reduces the number of customer bill queries to the operator. Say goodbye to long wait times and frustrating customer care experiences.
By streamlining the billing process, Diadem helps operators save on customer care costs. Spend less on resolving billing issues and more on improving your services.
Our solution is designed to easily adapt and expand to accommodate new and emerging markets. With our platform, businesses can quickly introduce new products, services, and bundles, reducing the time it takes to bring them to market. This allows companies to stay ahead of the competition and capitalize on market trends. With improved Time-to-Market, companies can maximize their opportunities for growth and ensure they are delivering innovative and relevant offerings to their target audience.
Simplify Mobile Bills with Diadem